9 a.m. Pre-Church. Life is good!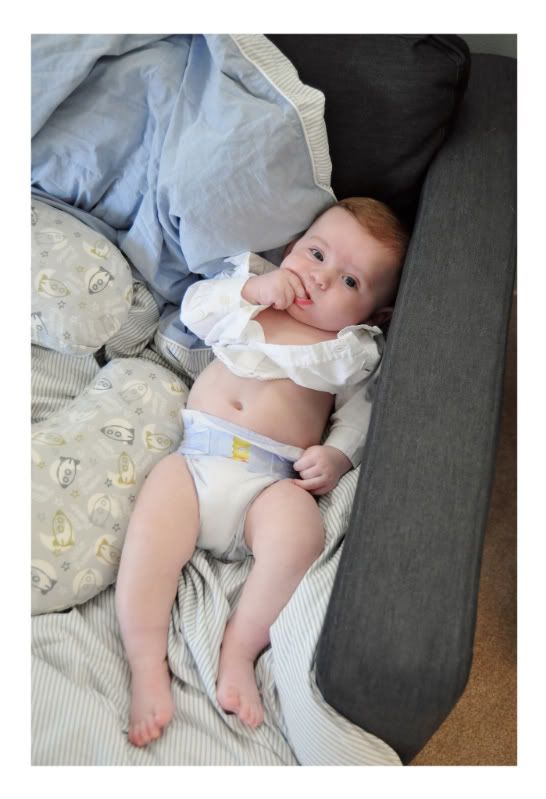 1 p.m. Post-Church. Broken shell of a 4 month old.
Three hours of Church meetings can take its toll on the sanest of human beings. Collectively, we believe our family is no exception. The only difference is that while the adults grin and bear it, baby Augustus wears it, on his oxford onesie sleeve. Poor Gussie!